What are paperless board meetings?
Paperless board meetings are virtual meetings of the board, introduced to tackle paperwork issues and make board gatherings more effective.
Using paperless board meetings software, you track important details during a meeting of board members while simultaneously not having to create a hard-copy document. Sending an agenda can also be done via paperless meetings software and not through classic files. Paperless board meeting software is the next step in a more organized board meeting process.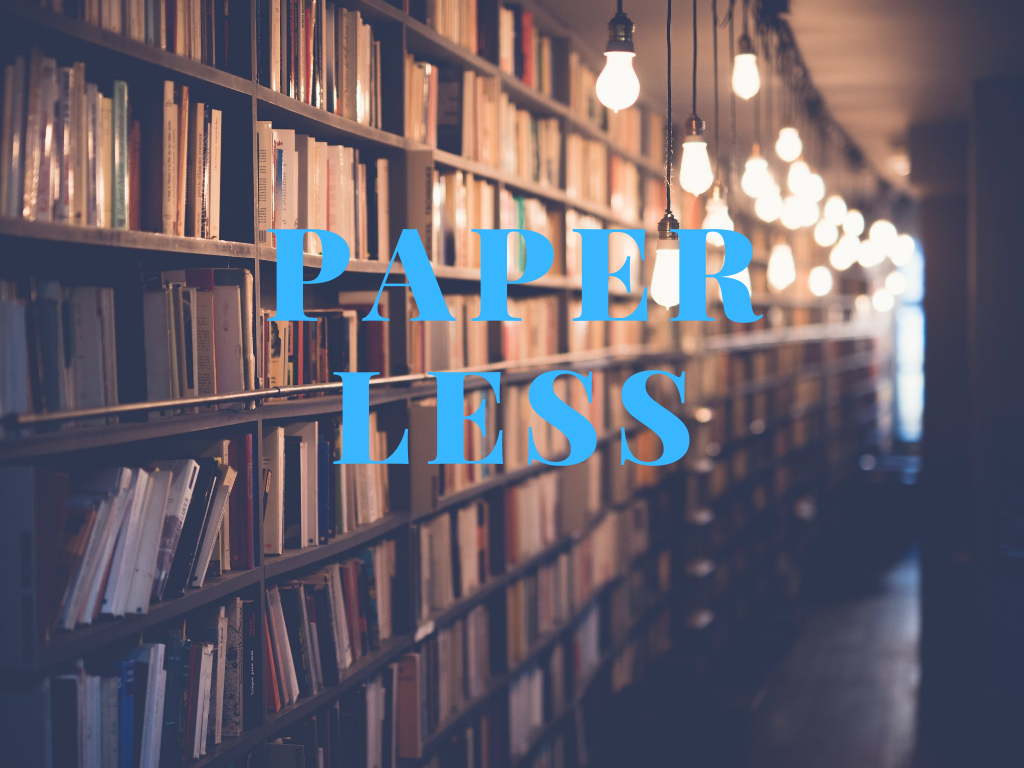 How paperless board management software makes meetings more efficient ?
Board meetings that rely on a traditional paper system might run into storage problems, security leaks, and lost documents. However, there are a couple of factors that illustrate why a paperless board meeting might move your company's development forward.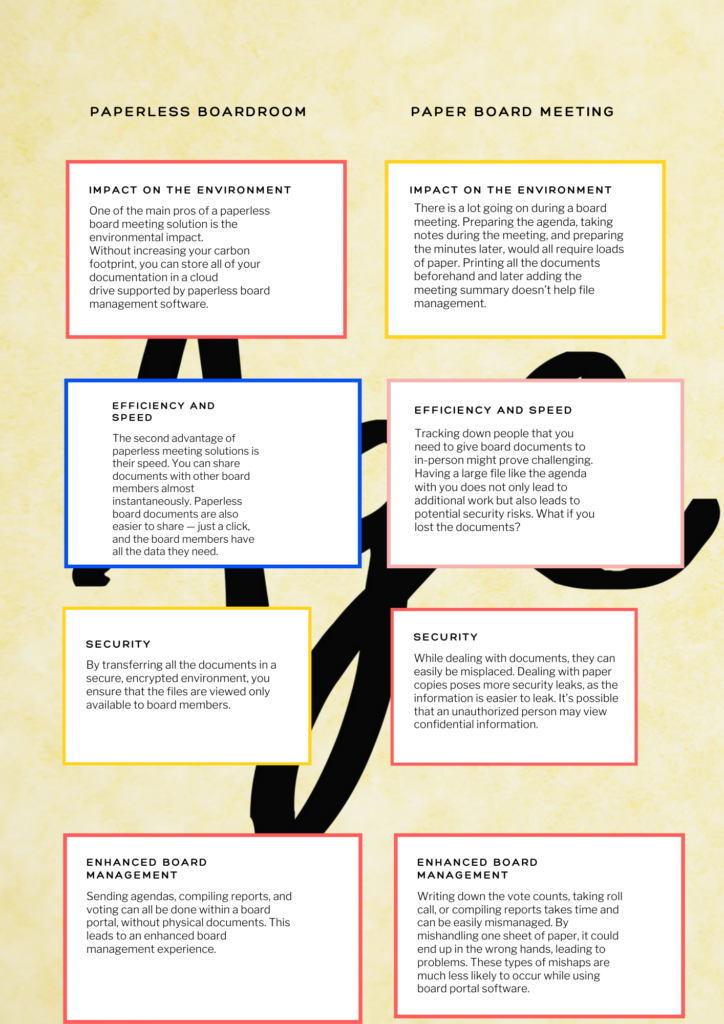 Tips for choosing best paperless board meetings software
Paperless meeting management is easier than paper-bound gatherings. To help you transit from the physical document system onto a paperless meeting solution, here are several tips.
Pick the best-suited solution. Every board has different needs, so a different paperless meeting management software might be more effective.
Take care of security. Each of the paperless board services have their way of securing files. Verifying that they have two-factor authentication or special encryption software is a good way to find out how diligent they are about protecting your data.
Find a style that fits your needs. Is creating paperless board books easy with this solution? Does it have chat integration? Those are the questions you should ask yourself before deciding on one solution.
What's your budget? Even the best paperless software is useless if you can't afford a subscription.
Read about the provider that interests you. Find out how long they cater their services and what is their outlook on the future of the product. Read reviews, ask around to see if this solution is really the best one for you.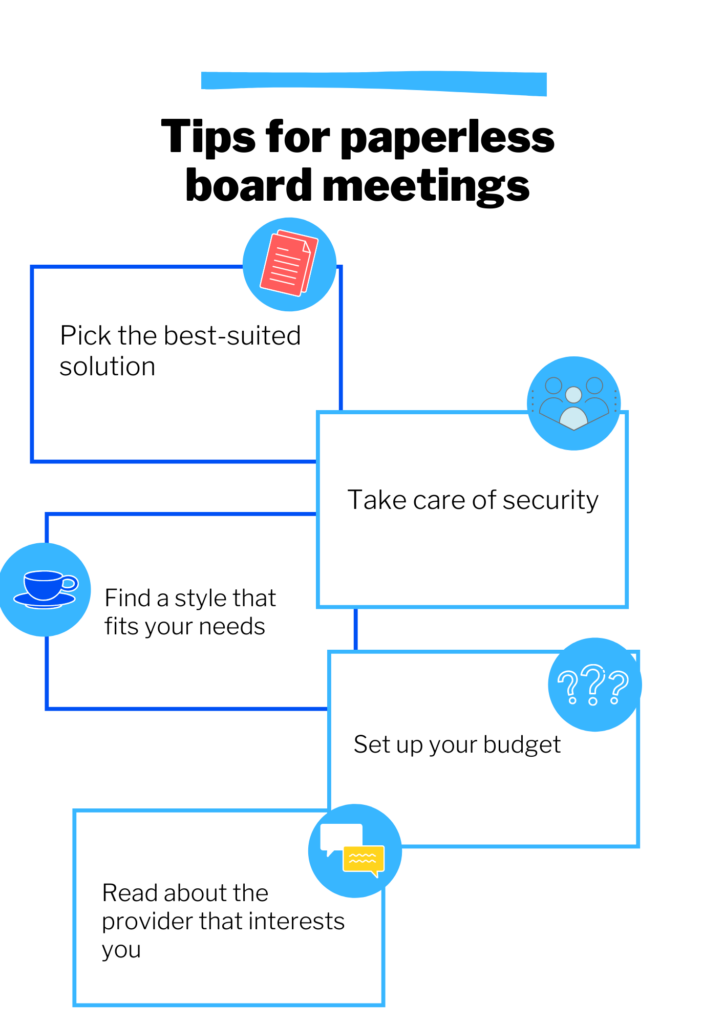 Conclusion
As the digital age is enveloping almost all the areas of the market, it is no wonder that even board meetings are affected. It is a positive resolution as less paper from board meetings decreases the company's carbon footprint and leads to the faster spread of information.
If you want to make your board meetings paperless, follow our tips. Be sure to check out a couple of providers to see if their solutions fit your needs.